Etched glass designs for interior glass doors add a beautiful custom element to any entry!  Laundry Room Doors, Wine Cellar Doors, and Pantry Doors galore can be found at Sans Soucie!  Also available as glass insert only, glass doors are custom  made to order as per your desired wood type, hinge finish and size needed and are shipped anywhere in the Continental US starting at just $99!  Visit Sans Soucie's Pantry Door Designer where you mix and match, selecting from dozens of borders and designs! Designs are not limited so let us know what you have in mind and the team at Sans Soucie  Art Glass will create it!
Shipping ranges from $99 to $139 on average, with turn-around time from 3-8 weeks depending on the sandblast effect and wood type.
Customize and buy your door online!
Select any door below to get started!
All designs available in various effects at lower pricing!  Shown above are all 3D Carved effects.  Here are the same three designs, but in solid frost effects:
Select a Door to enter Gallery:
Frameless Glass Doors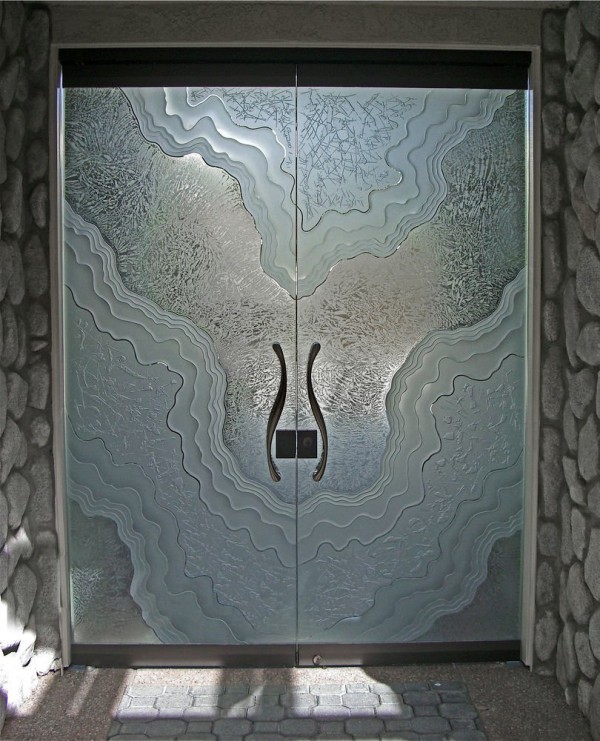 Pantry Doors Gallery

Laundry Room Doors Gallery

Wine Cellar / Wine Room Doors Gallery