Custom Door Glass Inserts for
Any Door in your Home!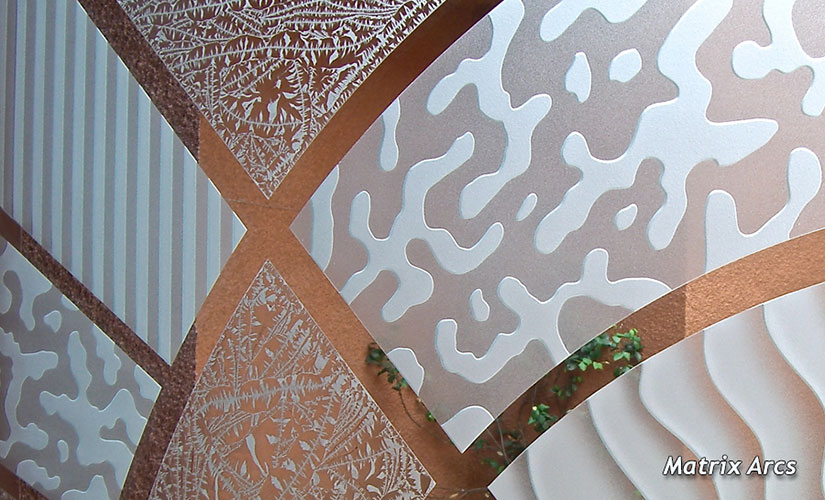 Privacy

Privacy and Light:


The Best offfffff

The Best of Both Worlds!
      Already have your door frame

and and and

and just need the glass?
      Get a Door Glass Insert,

aaaaaaaaaaa

Custom Fit to YOUR Size Frame!

Beautifully hand-crafted sandblast etched glass door inserts YOU customize to suit your style!

Get the privacy you need without sacrificing light, thru stunning etched glass art by Sans Soucie!   Designs are created thru sandblast etching and carving that obscures the glass, diffuses light and eliminates glare – the perfect combination, creating privacy without blocking light, thru a beautiful art piece for your home!
 

Don't know anything about doors?
 

Don't know anything about doors?
           

No problem!  
Our Glass and Door Designer Tool makes it fun and easy to customize everything about your glass!  A preview image changes with each selection, so what you see is what you get!    Price and ETA are displayed as you design!  When you've created  your perfect door glass insert, simply place your order online!
 

Don't know anything about doors?
  N

eed a Custom Size or Thickness?
          

No problem!
Custom made to order, we'll fabricate your glass in any size!  Typical glass thickness for interior doors is 1/8" thick.  This is the thickness used for our 1D and 2D effects, (where the design is etched on the surface and does not go deep into the glass), while 3/8″ thick glass is required for 3D, where the design is carved deep into the glass.  Exterior door glass will be an insulated dual pane for energy efficiency, and of course, all glass is tempered for safety!  Learn more about our effects.
 

Don't know anything about doors?
   

How much, how long?

Price and ETA vary by design and effect.  Orders ship from our Studio in Palm Desert, California.  Our 1D effects start on average at $45 per square foot, and have a 2-3 week average lead time.  2D and 3D are approx. 5-8 weeks, with 2D effects averaging $85/SF, and 3D averaging $120/SF.    Our 3D painted glass, starts at $190, with beveled, leaded and stained glass being in the highest range, starting upwards of $200 per square foot.  Other options like gluechipping and special edge work are also added.*

Shipping is nation and worldwide.  All glass  and doors ship by freight carrier with a tracking number, fully insured and custom packed in-house by our expert artist glaziers.
 

Don't know anything about doors?
 

Designs to Suit Your Style,
     

with Endless Possibilities.

All door glass inserts are custom made, hand crafted, one by one, to suit your style!  With over 40 years experience, we've created the largest, most diverse design collection of its kind, boasting hundreds of designs in virtually every décor style.  Choose from our vast collection, customized and modified to your size, or let us create a brand new design!
 

Don't know anything about doors?
  

Innovative, Versatile,
     

One of Kind Designs: Yours.

From simple to extravagant, we specialize in creating new, custom designs per YOUR specifications!  With limitless design possibilities, we'll create the perfect design in any décor. You'll receive a custom scale drawing, specific to your sizes and specs, approximately 1 week after order placement.

Sans Soucie creates custom etched glass products for everywhere in your home!   Entry Doors, pantry doors, laundry room doors, interior glass doors, wine cellar doors, frameless all glass doors, bathroom doors, door glass inserts, windows, showers, shower doors, glass partitions, mirrors, tables and more!
    

Design a Door Glass Insert
           

to Perfectly Suit YOUR Style!