Gallery
Alaska State Seal 3D Glass Sign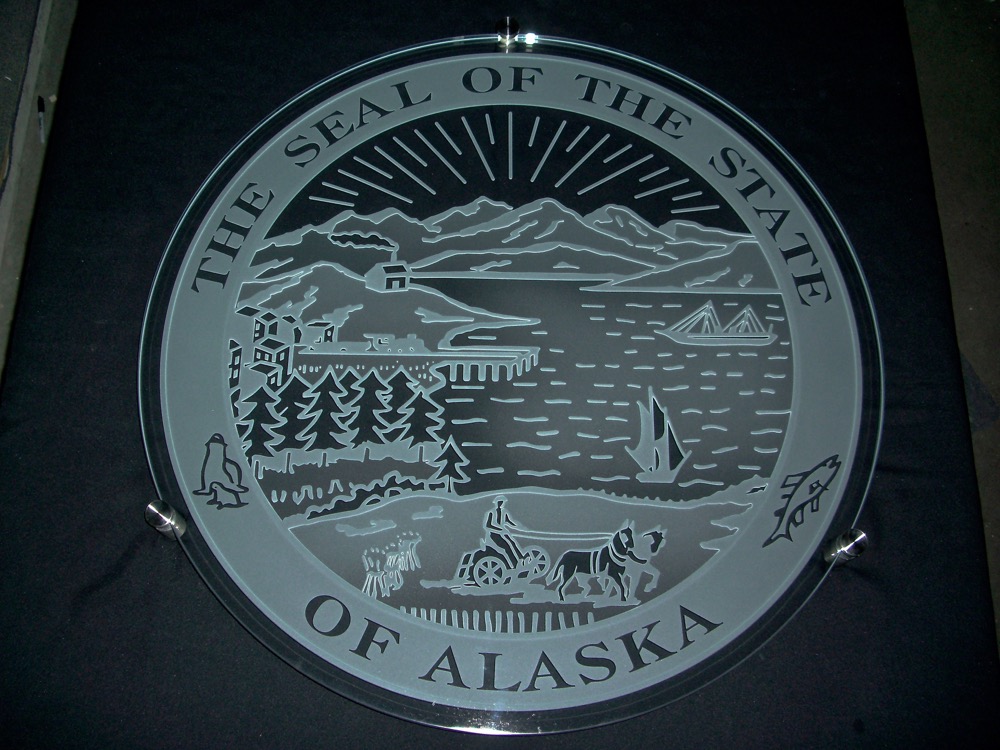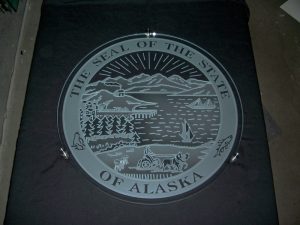 Also Available in These Effects
Name:

Alaska State Seal 3D Glass Sign

Specifications:

18 x 18  3/4 Starphire Clear Temp with Polished Edges

Alaska State Seal 3D Glass Signs - Etched Glass Logos

Sans Soucie creates glass signs in all shapes, sizes, colors and thicknesses, all depending on the location and type of sign you need.

Most signs are hung using stand off posts available in various metal finishes such as brushed nickel, chrome and bronze.

As with all Sans Soucie Art Glass, the effect can vary .. from simple frosted glass 1D effects, where the design is solid white, with no varying sandblast density or depths, to stage sandblasted glass that is 2D etched and 3D carved.  Glass signs can also feature color.  To have color, the glass is first 3D carved.   The background can be clear glass or obscure, depending on the desired look.