Gallery
Apple Pie 2D Pantry Door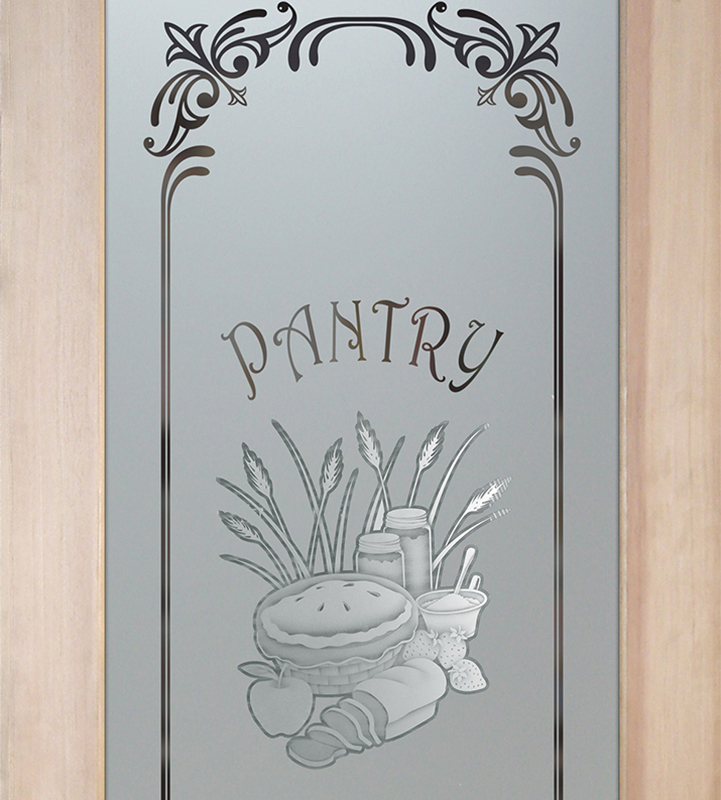 Name:

Apple Pie B - 2D Etched

Price:

Technique:

2D ENHANCED

This glass is semi-private.

Design elements are Sandblast Frosted with "shaded" areas that are etched on the top surface only, creating a dimensional effect, but not cut deep into the glass like 3D Carved.

Specifications:

Apple Pie 2D Pantry Door

CLICK GREEN BAR ABOVE TO CUSTOMIZE & BUY!

There's nothing more American than good ole' apple pie!  This country style design will warm up any kitchen with its vintage mason jars, apple pie and wheat stalks. This door can be changed and customized to suit your decor!   Inside our door designer you'll specify size, choose your wood type, change your font or have no text at all .. design to your hearts content, until you come up with the perfect look to suit your kitchen decor!

AVAILABLE:

• Any Size

• As Glass Insert only or

• Pre-installed in a Door Frame

• Entry and Interior Doors & Glass

• 8 Wood species and Fiberglass Doors

• Shipping is $99, or $199 to some Eastern states

• ETA will vary 3-8 weeks depending on glass and door type

Looking for kitchen ideas?

HOW MUCH, HOW LONG

Solid Frost effects and Doug Fir doors have the quickest turn-around - 3 weeks to your door step.   Specialty  Glass effects (2D, 3D and Stained Glass), and our Specialty Woods (all woods except Douglas fir), will require approx. 8 weeks.

PRIVACY

From a little to a lot, the privacy you need is created for your glass front doors without sacrificing sunlight.  Available any size, all glass doors are custom made to order and ship worldwide.  Glass can be 100% obscure private, semi-private or not at all - just choose what you need.

GLASS SPECS

Door glass will be tempered 1/8" glass for Solid Frost and 2D Effects.  3D Carving requires a heavier glass to maintain strength and will be 3/8" thick tempered glass.  Learn more about glass make up.

WOOD TYPES

Selling both the glass inserts for doors as well as doors with glass, Sans Soucie offers 8 woods as a slab door or prehung in the jamb - any size is available, so if you don't see your size, contact us for a custom quote.

CUSTOMIZE JUST THE WAY YOU WANT IT!

Inside our fun, easy to use online Glass and Door Designer you'll get instant pricing on everything as YOU customize your door and glass!  When finished designing, you can place your order online!   We're here to answer any questions so please call (877) 331-339 to speak to a knowledgeable rep!   Doors ship worldwide at reasonable prices from Palm Desert, California with delivery between 3-8 weeks depending on door material and glass effect.