Gallery
Printemps Glass Insert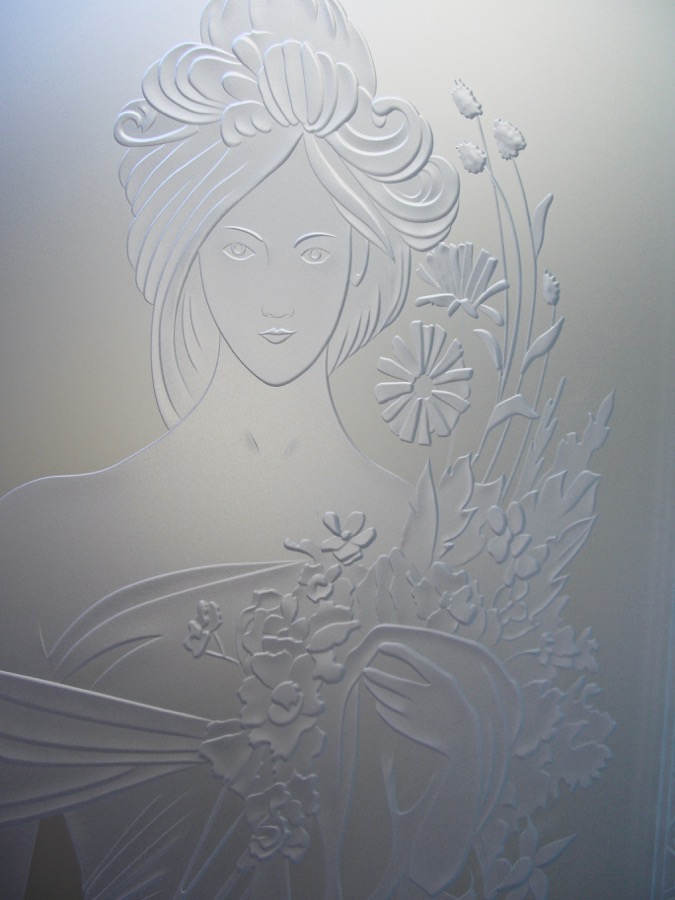 Name:

Printemps 3D Private

Technique:

3D ENHANCED PRIVATE

This glass is 100% Opaque Private.

Design elements are Sandblast Sculpted, 3D Carved, creating a relief texture of varying depths.  Includes areas of  "shading" where the sandblast density gently fades back out to clear glass, (a "gradient-like" technique), creating dimension in the design elements.  Background is etched overall, making the glass 100% obscure.