Gallery
Sample Privacy Frosted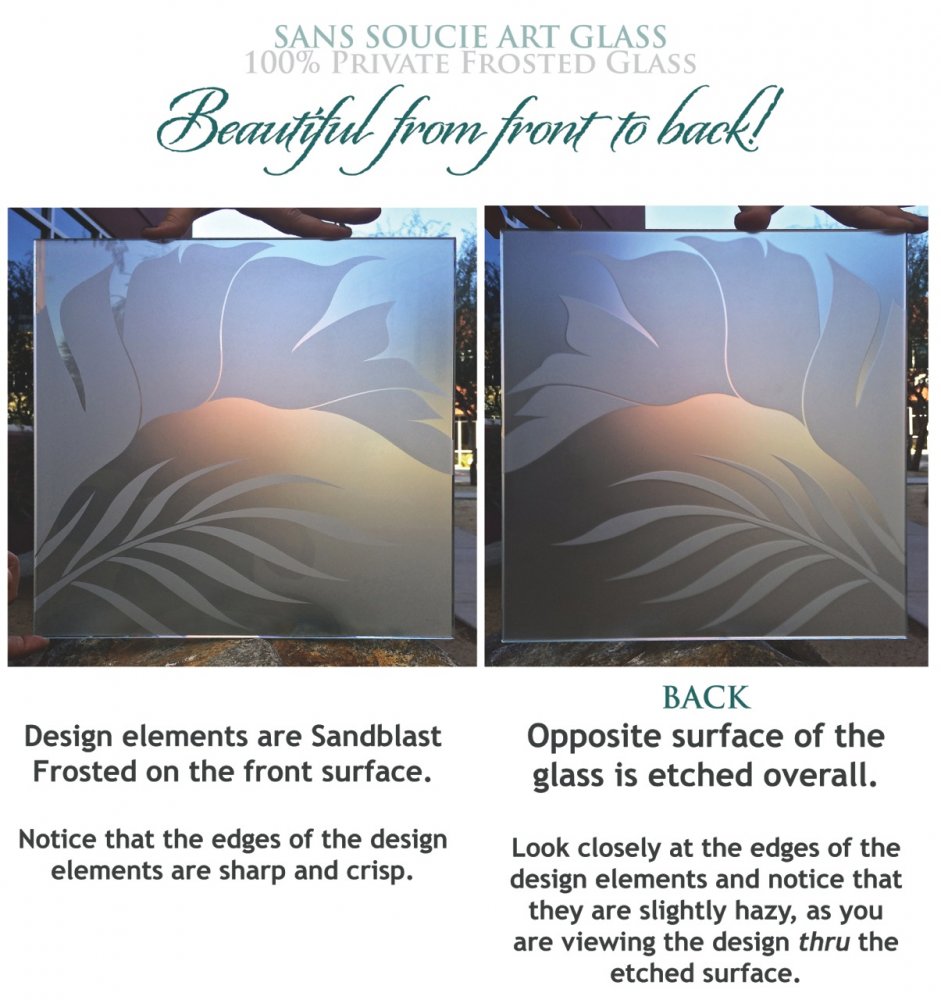 Name:

Sample Privacy Frosted

Technique:

Description – what's etched where.

Frosted and 2D effects will have the design elements sandblasted on what's considered the outside surface, the side you will be able to reach out and touch as you enter the room or building. The opposite surface of the glass is etched overall, creating a beautiful contrast that allows the sandblast etching to really "pop". The design is viewable from both sides of the glass. 3D Carved effects will have the design elements carved on the same surface that's etched overall.

How private is this "Privacy Glass?"

There are no clear areason the glass, making the glass 100% opaque. (All surface areas are etched). Anything within approx. 5-12" of the glass surface will be visible in the sense that you can see shapes and shadows. Anything pressed right up against the glass will be visible, so please know that's expected and normal. This glass is suitable for providing privacy because anything 5" to 12" away from the glass will be obscured enough that objects aren't discernible. Anything beyond that will not be visible at all, except again for perhaps some shapes and shadows. We don't typically stand right up against a door or close enough to a door, to see a silhouette. This glass is suitable for a bathroom or bedroom door where privacy is needed.

Type of Piece:

CLICK AGAIN TO ENLARGE THIS IMAGE!