Gallery
Plain 1D Frost Sliding Glass Barn Door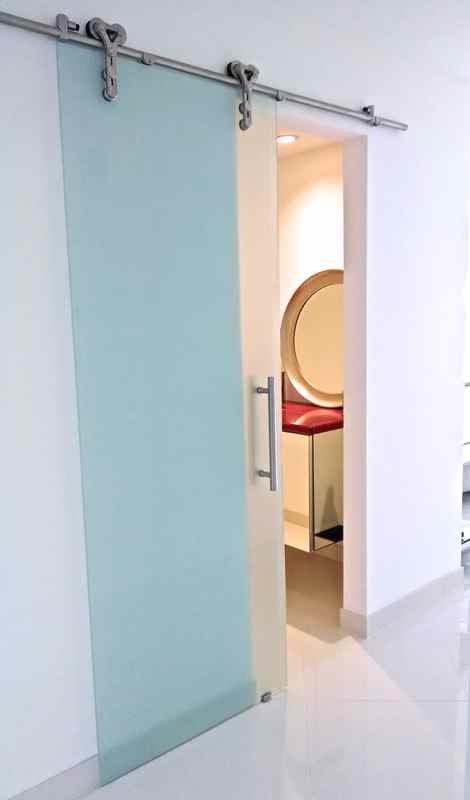 Name:

Plain Frost 1D Private

Technique:

Sliding Glass Barn Doors – Frosted Glass

Modern glass door, this sliding glass barn door features solid frosted glass. Also called etched glass, the glass is obscure.  Glass slides smoothly and quietly thru quality stainless steel hardware. Hardware is designed for a max glass door width of 42″.

Hardware can accommodate:

• max. glass width of 42″

• max. glass thickness of  1/2″ thick

• max. weight 198 lbs.

Hardware Specs:

• Door Rail (78″ long and 1″ dia).  Can be cut to length.

• Door Rollers  (2x)

• Rail Support  (4x)

• Door Stop  (2x)

• Floor Guide  (1x)

• Back to back door pulls

• Special Wrench for Installation

• Weight of hardware is 15 lbs.

• Glass will include holes where the hangers connect.

Glass can be virtually ANY Sans Soucie design or a new, custom design!  All glass is custom made to order and ships worldwide at reasonable prices.