Gallery
Chevrons Border Etched and Painted Glass Window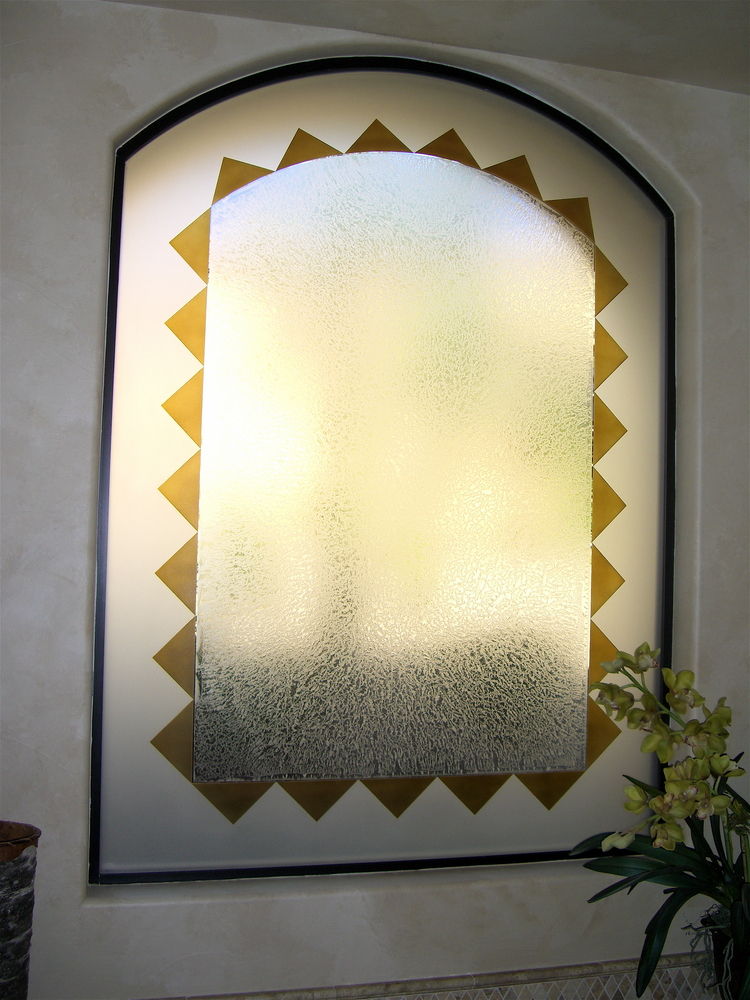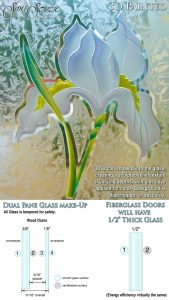 Name:

Chevrons Border

Specifications:

Chevrons Border Etched and Painted Glass Window Traditional Decor - the perfect solution for privacy and light!

Sans Soucie Art Glass has been creating the highest quality custom etched and frosted glass designs for window glass available in the industry since 1976.   All hand drawn, custom designs, glass etching is achieved by sandblasting the design into the glass.  Using various techniques, every design comes in a variety of effects, each creating a unique look that provides different levels of privacy and price.   The design can be applied by merely "light" etching it into the surface only, OR it can be sculpture carved deep into the glass, creating a relief texture.   Check out our effects and pricing page for more info.

As you browse our galleries, bear in mind that any design can be put on any product.  So if you see something you like on a shower, just know it can be done on a window, a partition, a door - or any other architectural glass product.

At Sans Soucie, we transform a plain glass window into an exquisite work of art that not only provides a stunning custom element to your home, but provides a practical solution where you need privacy.   Choose from our huge collection of designs or let us create a new design according to your specifications!

About this Design:

This design is 2D Etched Glass and features Sans Soucie's Triangle Border Glass Window Etched Glass Traditional Decor. This window features golden painted triangles bordering frosted gluechipped glass. Remember, the design can be sandblasted different ways for different privacy and price levels, but as shown here, this design is Semi-private.   To fit your specific window or glass size,  our artists will first re-draw the design to perfectly fit your specific glass size and configuration.   A custom scale drawing is the first order of business when you place your order.  You'll receive a scale drawing for approval in approx. 1 week, before any sandblasting is done on the glass.

About our Windows: 

• Available Any Size

• All Glass Will be Tempered for safety

• Exterior Entry Windows or Interior Windows

• Exterior Windows will be dual pane insulated units

• Worldwide Shipping

• Custom Made to Order

• Sandblast Etched & Carved Glass

 

HOW MUCH, HOW LONG?

It all depends on the design you choose (whether an archive design or brand new), and the sandblast effect you choose.  Specialty Glass effects (2D, 3D and 3D Painted and leaded glass) has a 6-8 week turn-around on average.  Solid Frost Effects will be 2-3 weeks on average.   All new designs requiring custom scale drawings for approval, regardless of effect, will require a minimum 6-8 week turn-around.   Everything is custom made to order and ships worldwide to your door step.  Domestic transit times are 1-5 business days.  International is typically 5-7 business days.  Learn more

 

PRIVACY

From a little to a lot, get the privacy you need without sacrificing sunlight. Glass can be 100% obscure private, semi-private or not at all - just choose what you need.

HOW TO GET PRICING AND PLACE AN ORDER

Start by completing a Quote Request.  We'll reply with any questions. You'll receive a price within 1-5 business days.  From there, orders are placed with a 50% deposit, balance due on shipping.  You'll receive a custom scale drawing of your doors within 7-8 business days from your order date.  When your doors are finished, we will email you a shipping notification with tracking number and contact info. for the freight company. In the meantime, we're here to answer any questions so please call (877) 331-3397  to speak to a knowledgeable representative!

SHIPPING

Glass and doors ship worldwide, custom hand packed and fully insured. Shipping starts at just $99  and will average $200-375 for shipping windows or shower panels.  Learn more

Looking for ideas for your front entry?

Check out these entry ideas on Houzz as well as some great remodeling tips!