First Impressions Count.
Glass Doors that Make a Statement. Privacy and Light:
The Best of Both Worlds.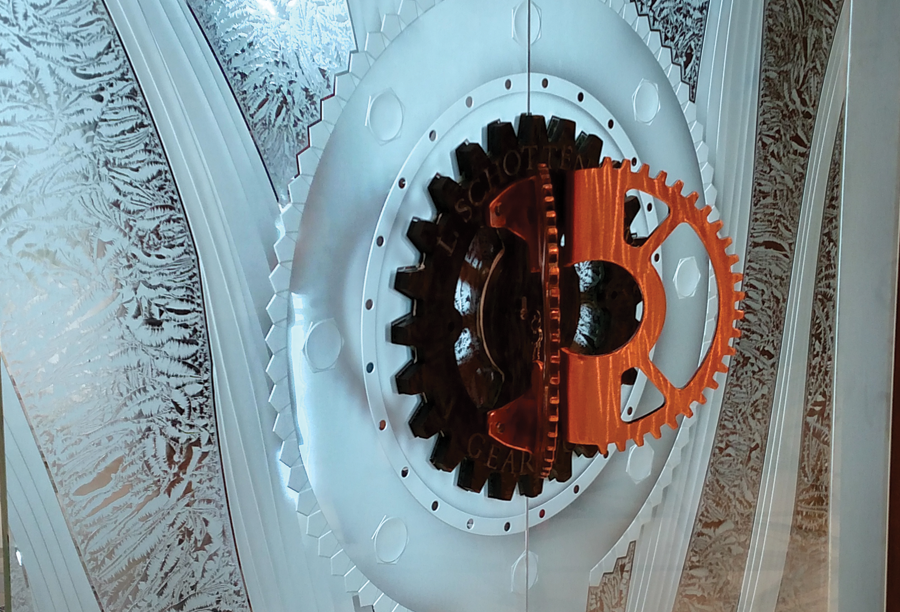 When it comes to glass doors, there's nothing like the custom, high-end look of a frameless, all glass entry.  A stunning, dramatic look for both commercial and residential applications, a frameless entry is a sure way to make a quality first impression.
Known for our frameless door signature designs, with over 40 years experience we offer the highest quality, largest design collection of its kind.
       

One of a Kind Designs:   Yours.

Our Designs are custom created, one by one, to suit your style.  With limitless design possibilities, we can create the perfect design for any decor in any style.  From simple to extravagant, we specialize in creating new, custom designs specific to your taste, to compliment your decor.  With over 40 years of creating custom glass for a variety of products, we've built the largest design collection of its kind – all available in different effects.  Choose from our vast collection of designs or let us create a one-of-a-kind creation perfectly suited to your decor.   Modified as needed to provide just the right look and privacy you're after, you'll receive a custom scale drawing, specific to your glass size and specifications, approximately 6-8 business days after your order is placed.

Art glass doors by Sans Soucie add a truly unique element and level of luxury to your entry.
    Oh Let the Sun Shine In!
      

Privacy and Light:

 

The Best of Both Worlds.

Get the privacy you need without sacrificing light, thru our limitless designs and versatile effects!  The sandblast etched and carved surface is obscure, diffuses light and eliminates glare – the perfect combination that gives you privacy where you need it, while allowing light to pass through.
               

 

Multiple Effects,
     Create Multiple Privacy Levels,
                      

And Prices.
        

3D:

 

Sculpture Carved Edges
                     

that Capture the eye.

While any one of our sandblast effects can be applied to a frameless all glass door, most glass doors you'll see in our Gallery will feature our 3D carved effect.  Using sand as their sculpting tool, our highly skilled sandblast glass artisans cut and carve the design deep into the glass, creating a relief texture of varying depths.  The edges of the carving illuminate bright as they pick up and reflect the surrounding light.  If color is desired, the 3D carved glass is airbrush painted in both translucent and solid paints, from matte to metallic.  Learn more about our Effects.
      

How much, how long?

Price and ETA vary by design and effect.  Most frameless glass doors will require 6-8 weeks from start to finish.  Shipping is nation and worldwide with most transit times between 2-5 days.  All glass ships by freight carrier with a tracking number, fully insured and custom packed in-house by our expert artist glaziers.  Contact us for a custom quote.
     

Nuts & Bolts

Exterior all glass front entry doors will be 1/2″ thick, while interior glass doors will be 3/8″ or 1/2″ depending on the size, location and application.   Available any size and custom made to order, all glass is tempered for safety and ships worldwide.  Choose from a variety of door pulls to beautifully coordinate with your design and decor, from traditional to modern contemporary.

Glass front entry or exterior doors will include top and bottom metal rails or patch fittings, a header with concealed hydraulic closures, vertical jambs, lock box, threshold, solid metal straight back-to-back door pulls, (upgrades available), all hardware in a variety of finishes, weather stripping and mohair door seals.  See an exterior frameless door spec sheet. Interior glass doors will include wall mount hinges and solid metal door pulls.

Available:

• Any Size

• With various Door Pull Options


•  Shipping starts at $149

• ETA will be 6-8 weeks

  learn more about Shipping and ETA

Sans Soucie creates custom etched glass products for everywhere in your home!   Entry Doors, pantry doors, laundry room doors, interior glass doors, wine cellar doors, frameless all glass doors, bathroom doors, door glass inserts, windows, showers, shower doors, glass partitions, mirrors, tables and more!
 

Prices and ETA's are estimates!

 

Request a Quote for specific prices and lead times!